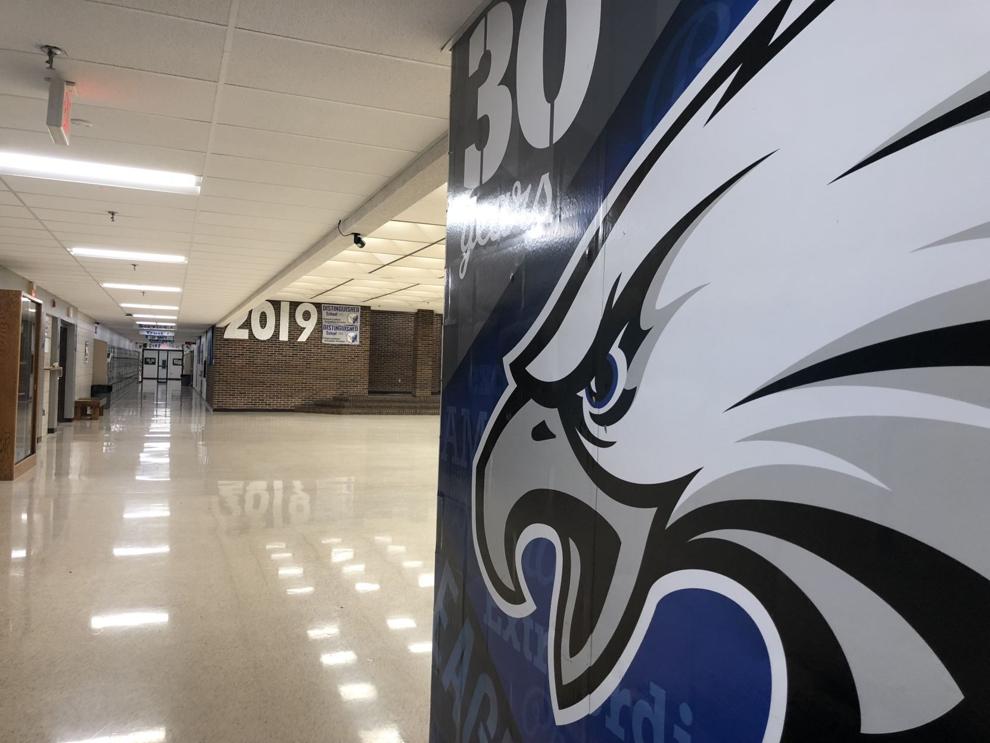 GRAVES COUNTY, KY — Starting Tuesday, Nov. 16, masks will be optional inside Graves County Schools' buildings. 
The district announced the change in a Facebook post Monday. 
Graves County Schools made the decision to stop requiring masks indoors because the county has gone two weeks in a row with incidence rates below 20 average daily cases per 100,000 population. 
As of Monday, the Kentucky Department for Public Health reports an incidence rate of 16.5 for Graves County, which indicates substantial transmission of the virus. The Centers for Disease Control and Prevention recommends people in communities with high or substantial novel coronavirus transmission to continue wearing masks in indoor public places, regardless of vaccination status.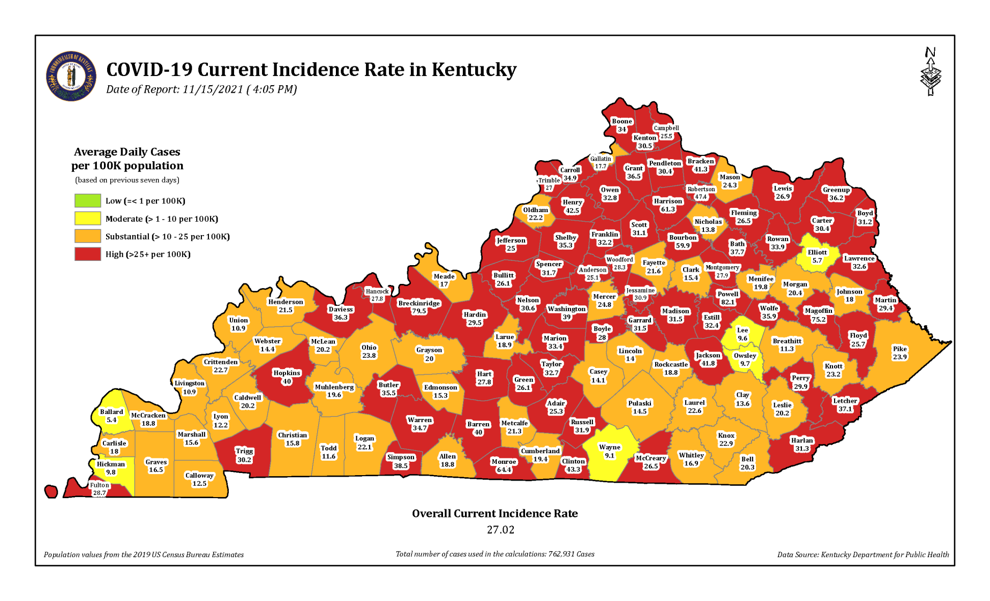 Other west Kentucky school districts have centered their mask policies on incidence rates of 20 or lower as well. For example, McCracken County's and Paducah's school districts moved to mask-optional policies in late October, after McCracken County had 10 days in a row with rates below 20, including three days with rates at or below 15. Mayfield Independent Schools also told Local 6 in October that it would move to a mask-optional policy after two weeks with incidence rates of 20 or lower. Like Graves County Schools, Mayfield schools will move to a mask-optional policy on Tuesday. 
As is the case at all the west Kentucky school districts that have lifted mask requirements in buildings, Graves County Schools will continue to require masks on school buses in keeping with a federal mandate. 
In its announcement, the school district notes that the Graves County Health Department now offers the Pfizer COVID-19 vaccine for kids ages 5 to 11. Walk-ins are accepted, and appointments can be made by calling 270-247-3553.
On Tuesday, the health department is offering a vaccine clinic for ages 5 and up. The clinic will be held from 4 p.m. to 6 p.m. on Nov. 16 at the health department.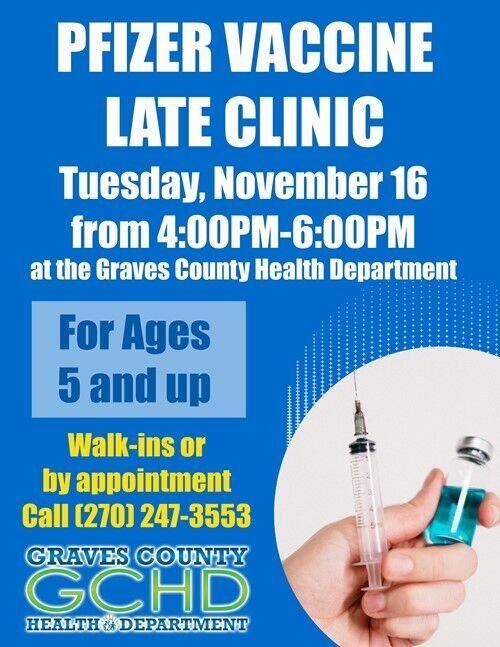 The district also said it has a test to stay program to allow students who have had contact with a COVID-19 case to remain in school rather than quarantining. Students who participate in the program will be allowed to attend school in person after COVID-19 exposure if they test negative for the virus five days in a row. Click here for more details about Graves County Schools' test to stay program.