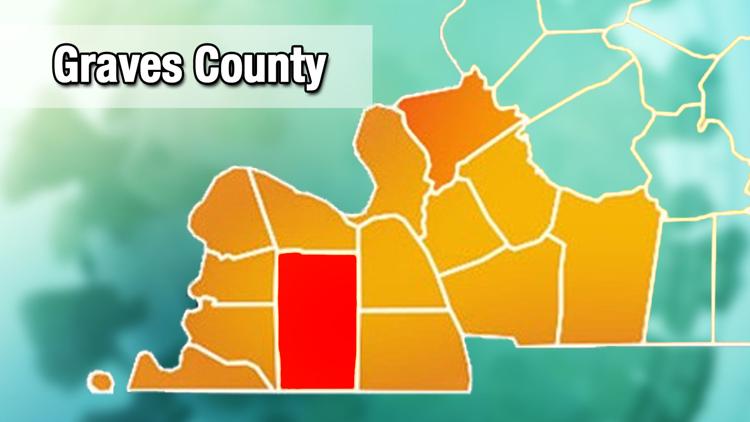 GRAVES COUNTY, KY — Twenty-two new cases of COVID-19 have been reported in Graves County since the health department's previous update on Tuesday.
Announcing the new cases in a Thursday news release, The health department says three of the cases have been hospitalized, while the rest are in isolation in their respective homes. 
The cases include a girl who is 10 years old or younger and a boy in his teens. Adult cases include two women in their 20s, one woman in her 30s, four in their 50s and two in their 60s, as well as two men in their 20s, two men in their 30s, two men in their 40s, four men in their 50s and one man in his 80s. 
"Treat other people like they are contagious, because they just might be," Graves County Health Department Nurse Supervisor Kathy Gifford said in a statement Thursday evening. 
The county has seen a noteworthy increase in cases over the past several days. Speaking with Local 6 on Wednesday, Graves County Health Department Director Noel Coplen said everyone must take the novel coronavirus pandemic seriously. Coplen said COVID-19 is not a political issue: it is a health issue. 
In Thursday's news release, Coplen said Graves County residents must make social distancing a priority for the sake of the community. "So when we are out, let's take proper precautions to protect ourselves and others! Stay calm and be kind," Copelen said in a statement. 
The cases announced Thursday bring Graves County's total number of positive COVID-19 tests to 280.